Protective Mask Silver Ions ONYX Technology Anti-Bacterial
Innovative Protective Face Cover Mask Silver Ions Beauty Technology Anti-Bacterial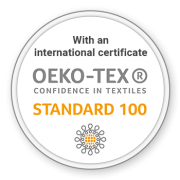 Antibacterial Silver Ion Mask
Antibacterial Effect • Potentially Antiviral* • Reusable & Washable
ONYX Antibacterial Silver Ion Mask
New from ONYX: Protect Yourself with Beauty and Style – Silver Ions Technology
Wellness begins with clean air…
but today the air we breathe is filled with harmful particles like bacteria, viruses, allergens, mold spores, dust, smoke, and urban pollution.
ONYX 100% cotton masks offer superior defense against hazardous microorganisms. Unlike common surgical masks or disposable respirators, ONYX masks are embedded with silver ions, which actively kill bacteria and are potentially antiviral*, and are also fully washable and reusable, ensuring long-term protection for you and your family.
Featuring an original stylish design, each mask is infused with antimicrobial silver ions, proven to deliver a powerful antibacterial and potentially antiviral effect*. The unique ONYX antimicrobial delivery system ensures the continuous release of silver ions for improved durability and long-term biocidal efficacy.
Silver ions have also been shown to exhibit significant skin-healing powers in clinical studies, promoting smoother, softer, and more youthful-looking skin with repeated use.
Antibacterial Action
Effectively combats hazardous microorganisms that accumulate in textiles, like harmful bacteria (Escherichia coli, Klebsiella pneumoniae, Pseudomonas aeruginosa, Staphylococcus aureus, Corynebacterium ammoniagenes) and toxic mold (Aspergillus niger, Trichophyton mentagrophytes)**.
All fabrics and biocidal agents within this mask are certified under ISO 22196, the international standard for antibacterial activity.
• Antibacterial effect • Safe to use • Breathable • Cleanses the skin • Promotes a healthy, younger-looking complexion • Reduces the appearance of blemishes • Effectively combats hazardous microorganisms that reside in textiles
100% cotton ◊ double fabric layer infused with silver ions
• Machine wash cold (30°C) • Gentle cycle • Do not use softener
• Lay flat to dry
Find out more about ONYX and the proven power of silver at
www.onyxradiance.com
MADE IN ISRAEL BY ONYX GH 2015 LTD.
100% Egyptian combed cotton

500 thread count sateen enriched with zinc

Assists in fighting bacteria and fungus for clear, fresh skin

Fights bacteria and fungus for clear, healthy skin

Calms common skin conditions, including eczema, dermatitis, psoriasis, and acne

Prevents hair loss and supports hairs healthy shine

Helps reduce the depth of facial wrinkles and improve a firm appearance

Promotes dandruff-free, radiant, healthy-looking hair.

ONYX customers report remarkable improvements in their skin's overall appearance and state, as well as in overall sleep quality
Free Fast Shipping 3-5 Days

We ship worldwide fast and free shipping 3-5 days only !